Advent Choral Meeting
November 20-23, 2014
December 4-7, 2014
December 11 - 14, 2014

November 21-24, 2013
December 5-8, 2013
December 12-15, 2013

Information

Time Schedule

Participants

Comments

Request form
November 22-25, 2012
December 6-9, 2012

Time Schedule

Participants

Comments
December 1 - 4, 2011
December 8-11, 2011

Time Schedule

Participants

Comments

Photo Gallery
Advent Choral Meeting

December 2 - 5, 2010
December 9-12, 2010

Time Schedule

Participants

Photo Gallery

Comments
Advent Choral Meeting

December 3 - 6, 2009
December 10-13, 2009

Time Schedule

Participants

Photo Gallery
Advent Choral Meeting
December 4 - 7, 2008

Information

Time Schedule

Participants

Photo Gallery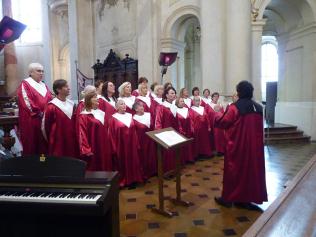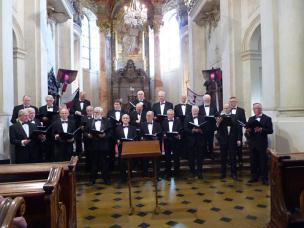 We are happy to invite you to the Prague Advent Choral Meeting - taking place in Prague on November 21-24, 2013, December 5-8, 2013 and December 12-15, 2013
The festival is open to choral groups of any size and of all kinds from all over the world.

You will have the opportunity to present your singing to thousands of spectators, meet new friends, see our historic city with its historical monuments - all beautifully decorated for Christmas.
All costs connected with festival participation are carried by the participants, the organizers reserve the right to arrange the stay in Prague for all participants - the transportation to Prague and back is to be organized directly by the choirs.
The deadline for applications is September 15, 2013.
We are looking forward to seeing you in the romantic city of Prague and we hope you will take part in our festival.